Location, Location, Location!
Image taken from gonola.com
Oak Street is nestled in a quaint little corner of New Orleans and is sandwiched between the mighty Mississippi River and the St. Charles streetcar line. Although we're far from the bustle of downtown and the French Quarter, Oak St still attracts tourists and visitors from all over the world.
We're also only a stone's throw away from the campuses of Tulane and Loyola, so students flock to Oak St to take a break from studying to unwind.
But what makes this neighborhood really special is the community of people it hosts. The Oak St neighborhood is home to some of the most friendly and unique people in New Orleans and we appreciate everyday that we get to share this neighborhood with them.
Our Neighbors!
Oak Street is home to many other lively businesses that we're proud to share a street with. There's plenty of unique shops and boutiques that line Oak St. There's a place for everything you could need on Oak St whether it be a new bike, an antique lamp, comic books, fresh kicks, maki rolls or pizza!
Images taken from gonola.com
The Culture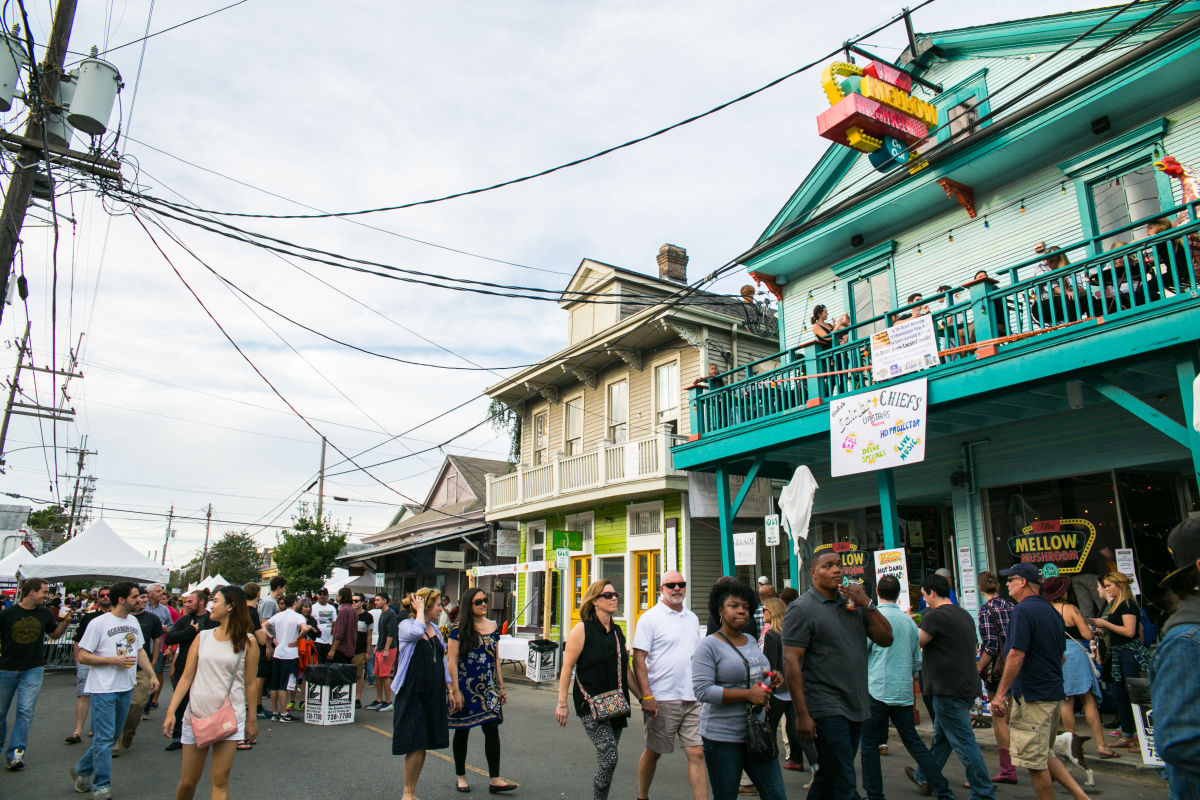 Image taken from New Orleans Official Tourism Website
No matter where you are in New Orleans, there is always something going on, and Oak St is no exception. Oak St hosts its own unique set of parties, festivals and celebrations like Mid-summer Mardi Gras and the annual Po-boy Festival. The Po-Boy Festival (which we participate in) happens every November and honors the New Orleans classic French bread sandwich.
This year Po-boy fest falls on November 3rd and will be from 10am to 6pm. We'll have some special sandwiches to showcase, but they're a surprise you'll have to come to Po-Boy Fest to find out about